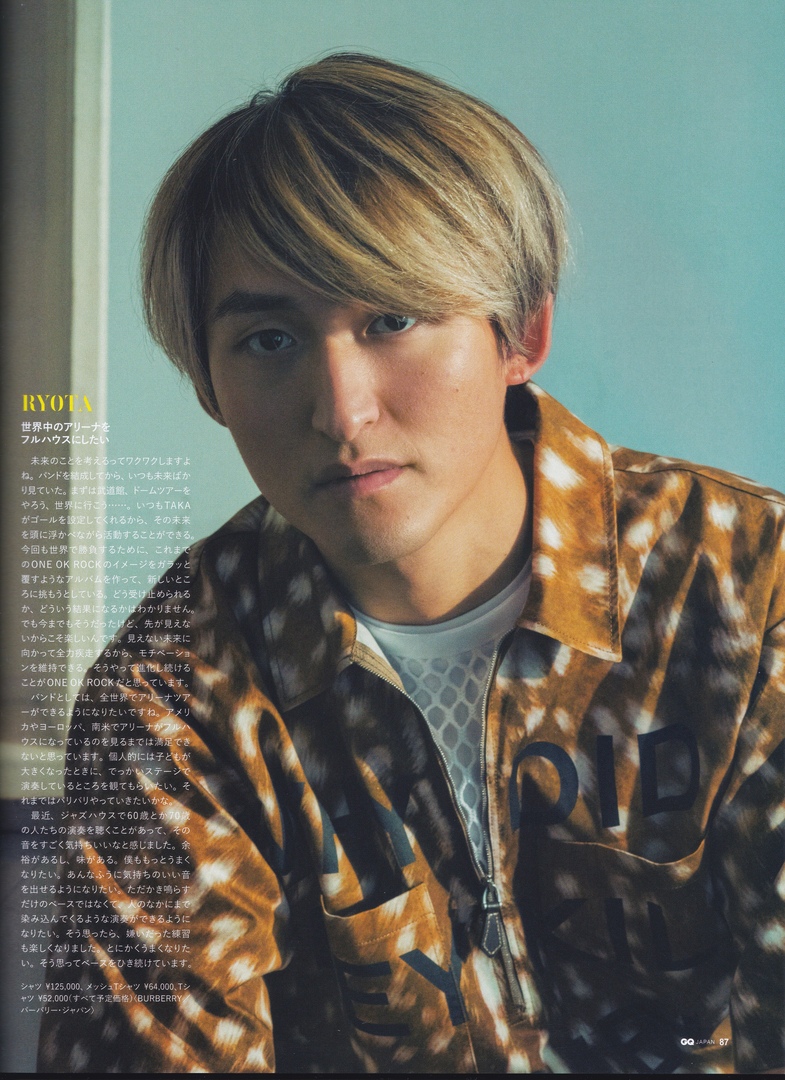 Ryota Kohama, fan-named Ryota, is the bassist of One Ok Rock. He was previously in a hip-hop Executive group with Toru Yamashita of One Ok Rock, but they disbanded in 2002. Ryota Kohama was born in Osaka, Japan, then moved to Tokyo.
Toru Yamashita, a member of the band One Ok Rock, his friend since childhood. They met with two other members of the club: Kohei and Takuya. They started a hip-hop dance band when they were fifth and sixth graders. They participated in dance battles around the years 1995-1999. They debuted with a single called "squeal!". Then released the second single "Good or bad!". The gang disbanded in 2002, and in 2003 they took a break to improve their abilities. In 2005, Toru tried to improve his acting and took the lead role in the TV series "Shibuya fifteen", while Ryota got a minor role. Since 2010, Ryota usually takes off his shirt when performing as a tribute to the individuals who inspired him and continue to inspire him. He has a lot of tattoos on his body and arms. During an English-language interview with One Ok Rock, Taka accompanied Ryota to improve his English, as Taka is the best in the English-speaking group.
Ryota used a lot of different basses, but mostly he uses Warwick basses. It has three Warwick Streamer lx4 and two Warwick Streamer Lx5 With different color. Ryota prefers to play cleanly, but sometimes he adds distortion to his bass line, such as "deeper deeper" and "rock, paper and scissors".